Beacon @ Delta Coves is a new community built by Pulte Homes, located in the charming town of Bethel Island in Contra Costa County, California. Bethel Island is situated on an island in the Sacramento-San Joaquin River Delta, known for its beautiful waterways, fishing and boating opportunities, and serene natural surroundings.
The Beacon @ Delta Coves community offers a range of housing options, including single-family homes and townhouses, with several floor plans to choose from. The homes are designed with modern amenities and energy-efficient features, making them both comfortable and eco-friendly. Browse through their virtual brochure and choose the one that best fits your needs.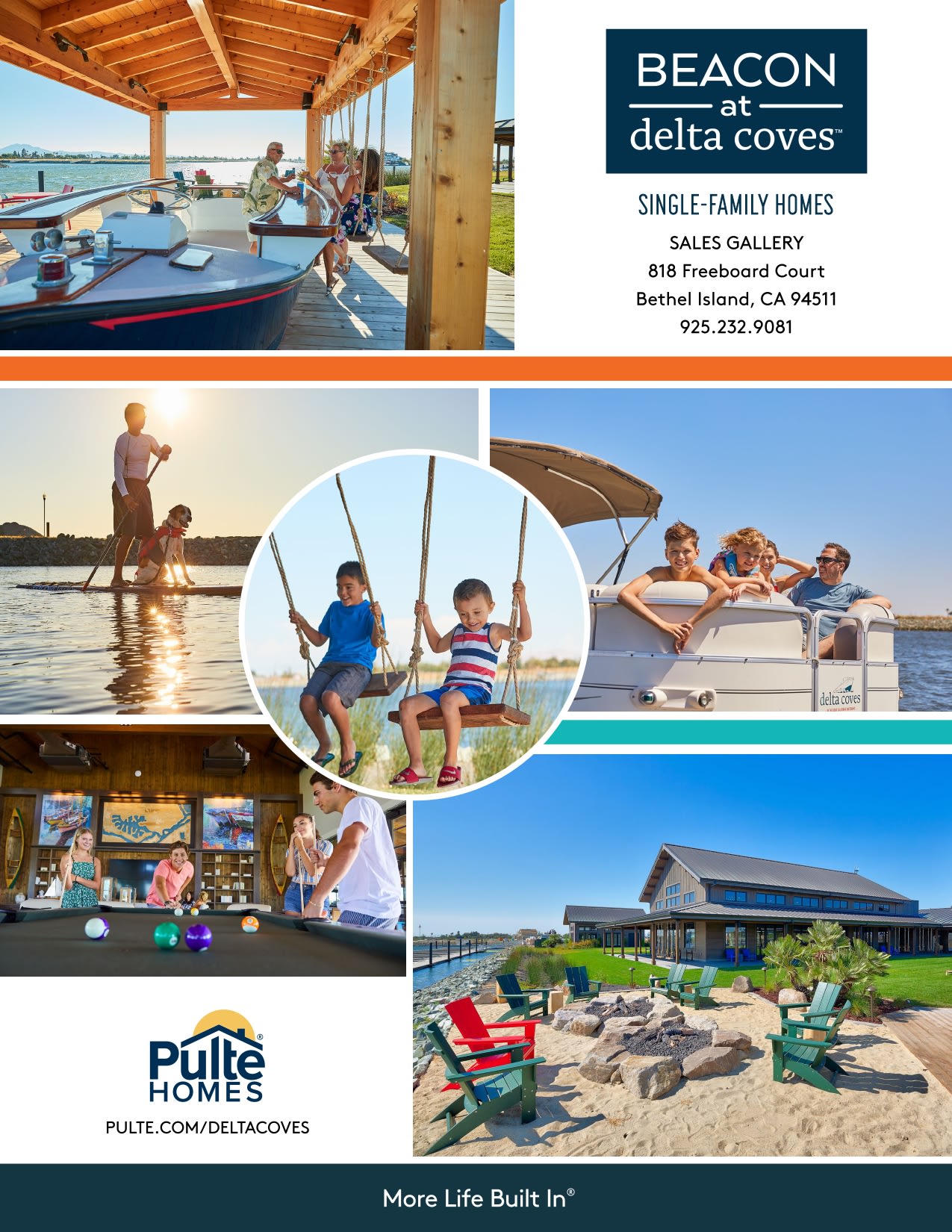 Pricing for these homes are available below: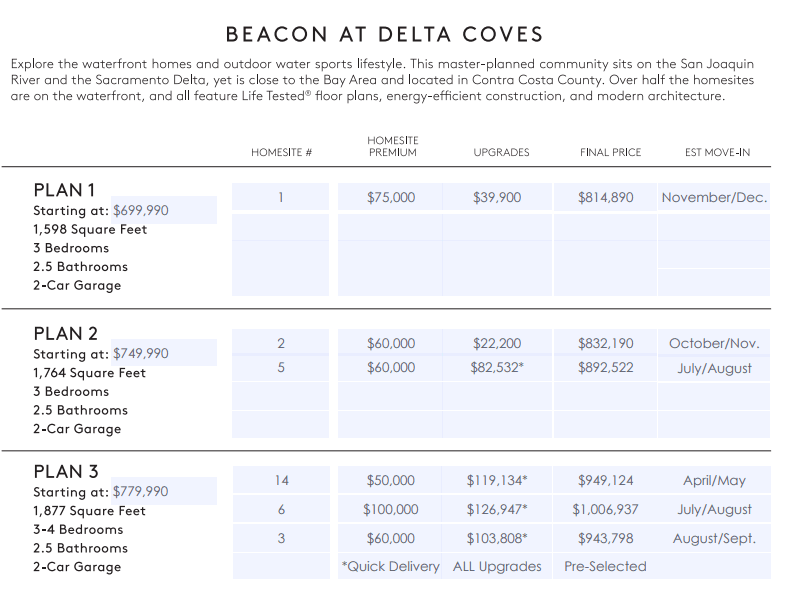 One of the unique features of Beacon @ Delta Coves is its access to the waterways. The community has a private marina and boat launch, allowing residents to easily access the delta and enjoy a variety of water-based activities. Fishing, boating, and watersports are all popular pastimes in the area, and living at Beacon @ Delta Coves provides easy access to these activities.
In addition to the water-based activities, the community offers several amenities for its residents, including a clubhouse, swimming pool, and fitness center. The clubhouse is a great place to socialize with neighbors and friends, while the pool and fitness center provide opportunities for exercise and relaxation.
Living in Beacon @ Delta Coves also means being part of a close-knit community. The residents are friendly and welcoming, and there are several events and activities throughout the year that bring people together. Whether it's a community barbecue, holiday party, or charity event, there is always something going on at Beacon @ Delta Coves.
Delta Coves has been featured as one of the 7 Epic Home Marinas that let you step from your yacht onto a private dock and then live large in a waterfront home. Read this amazing article HERE.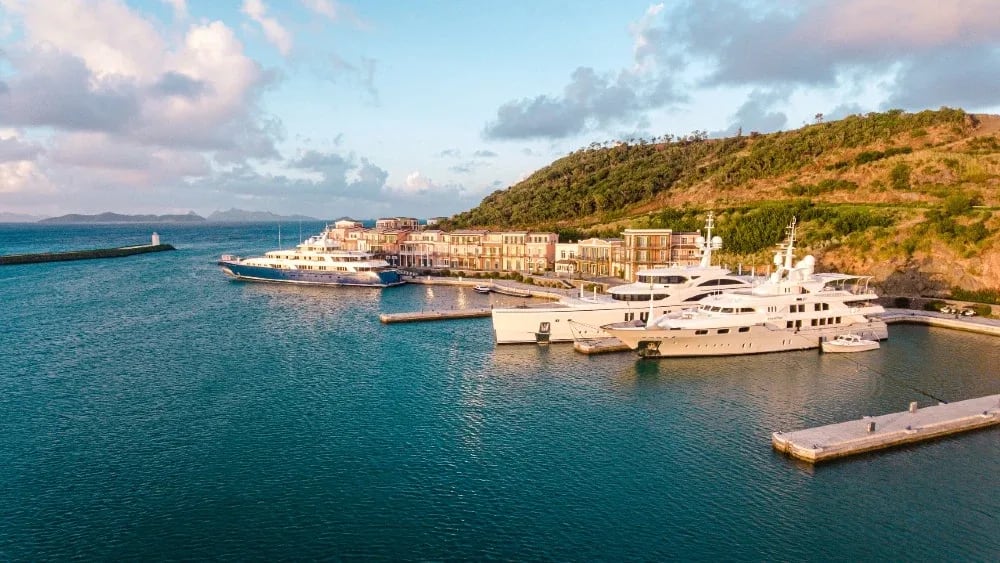 Overall, living in Beacon @ Delta Coves is a great choice for those who enjoy the outdoors, want to be part of a friendly community, and value modern amenities and energy-efficient homes. The community offers a unique lifestyle that is hard to find elsewhere, and its location in the heart of the delta makes it a truly special place to call home.